Sometimes it is as simple as stopping to become aware of your inner voice. When you feel that what you do is well done, nothing else is needed. Natural Thinking is about the attitude with which we face each of the actions that our company undertakes.
Santi Mallorquí Gou, CEO
What criteria do we prioritize?
Discover the pillars on which our leitmotif #Natural Thinking is based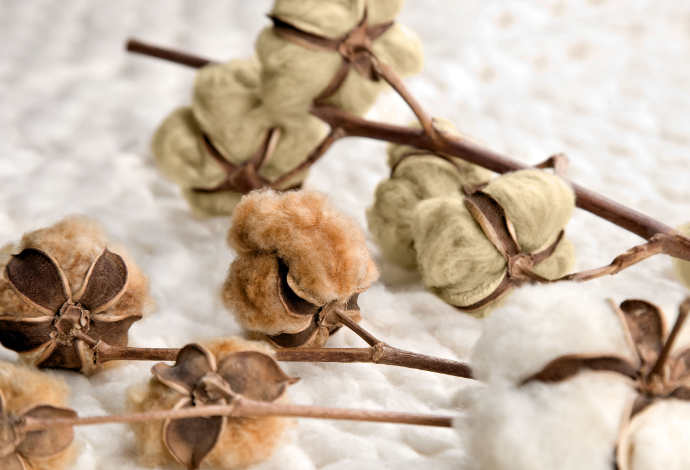 100% naturally colorful organic cotton
---
Our cultivation is carried out through regenerative agriculture practices where crops of up to 5 foods coexist with organic cotton, thus generating a natural nutrition of the soil.

Through our activity we make naturally colorful organic cotton available to designers and brands in the three tones that are born from the seed; ecru, green and brown as they grew naturally more than 5000 years ago. Varieties forgotten for decades by the Industrial Revolution and the need to intensively produce ecru cotton.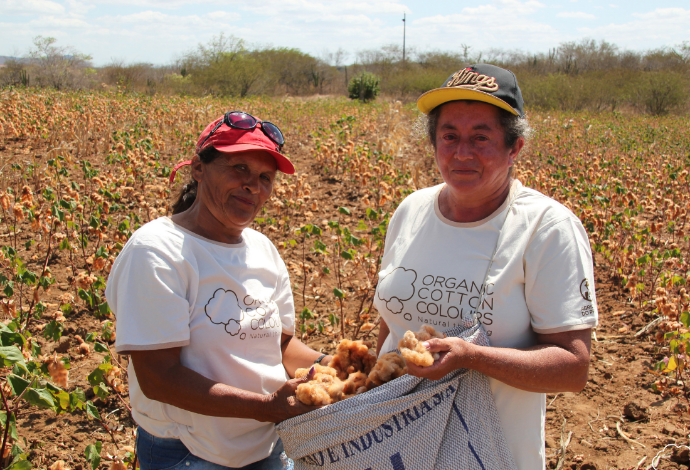 We ensure the chain of custody
---
We ensure the chain of custody of all our products. Since the organic cotton fibre that we transform is our property. Beyond that, we control where and how our OCCGuarantee® cotton is transformed from the field to the final garment.

This allow us to know 100% the degree of sustainability and ethics implicit in our activity. We offer brands this valuable information so that they, in turn, can move this information to their customers.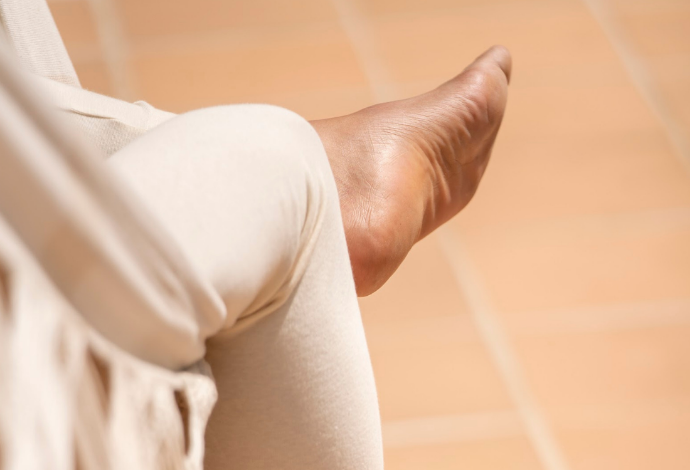 Maximum purity as a fundamental objective
---
Wearing our garments means enjoying the warmth, comfort and well-being that our 100% organic cotton offers in contact with the skin.
Thanks to the purity of our chemical-free organic cotton, we ensure totally harmeless garments for people's health. Since the beggining we have offered textile solutions to groups affected by Dermatitis, dermal sensitivities, Psoriasis, Multiple Chemical Sensibility ( MCS ), Electro Sentitivity, Fibromyalgia, ...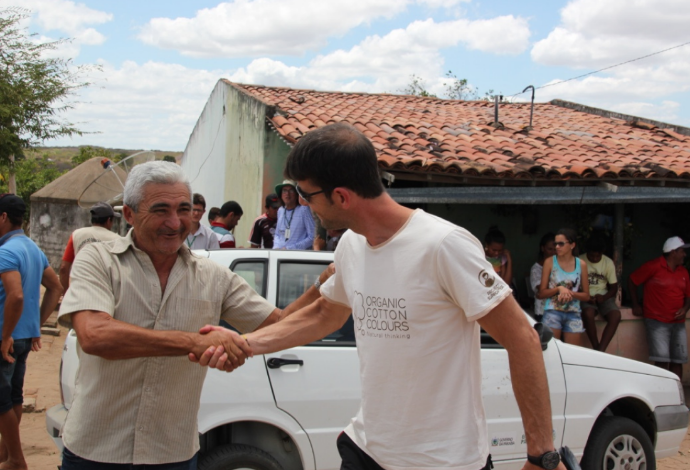 Fair remuneration and sign of annual contracts
---
We sign annual contracts with farmers, ensuring economic stability to all OCCProject member families in Brazil.

Our commitment to the project is to gradually and steadily increase the number of families that are part of the project year after year. 10% of the value we pay annually for cotton is reinvested in improvements in the production system within the community. In 2021 we went from 250 families affiliated to the project last year to more than 400 farming families.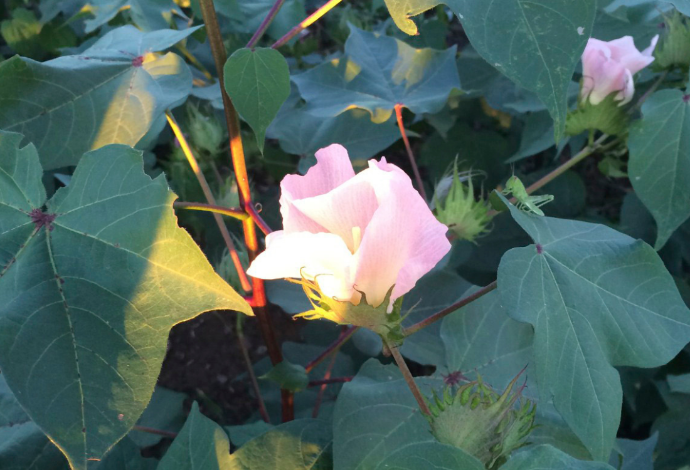 Commitment to reducing impacts
---
Our objective is to offer accurate and accessible information to the user about the impacts that our activity has on the environment such as carbon emissions, water pollution, waste generation,...

We give the oppotunity to brands and designers who choose our materials to offer this information to their respective clients. By knowing the specific data, we will be able to define maintenance and reduction objectives of impacts in medium and long term.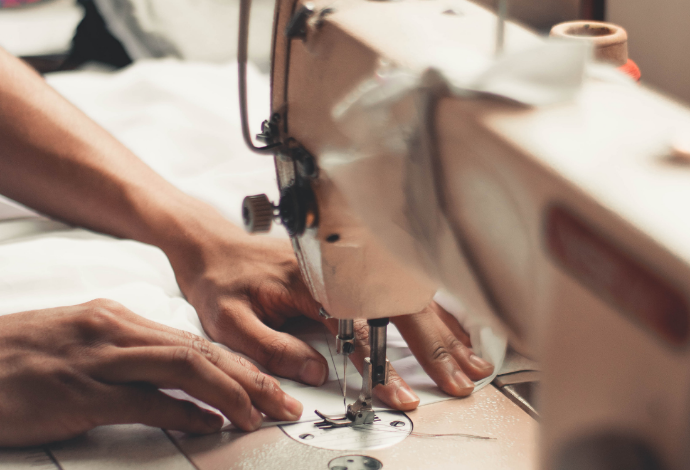 Suppliers with values
---
We select our suppliers taking into account that they share our same values of sustainability and professional ethics.
We also prioritize that they are located close to our activity to reduce unwanted emissions as much as possible. All of them are located in Europe and especially concentrated between Barcelona and Portugal.

Only from the knowledge of the environmental and social impact that our activity generates, we can identify opportunities for improvement, determine which actions are the most urgent, and have indications to inform the end customer with quality information.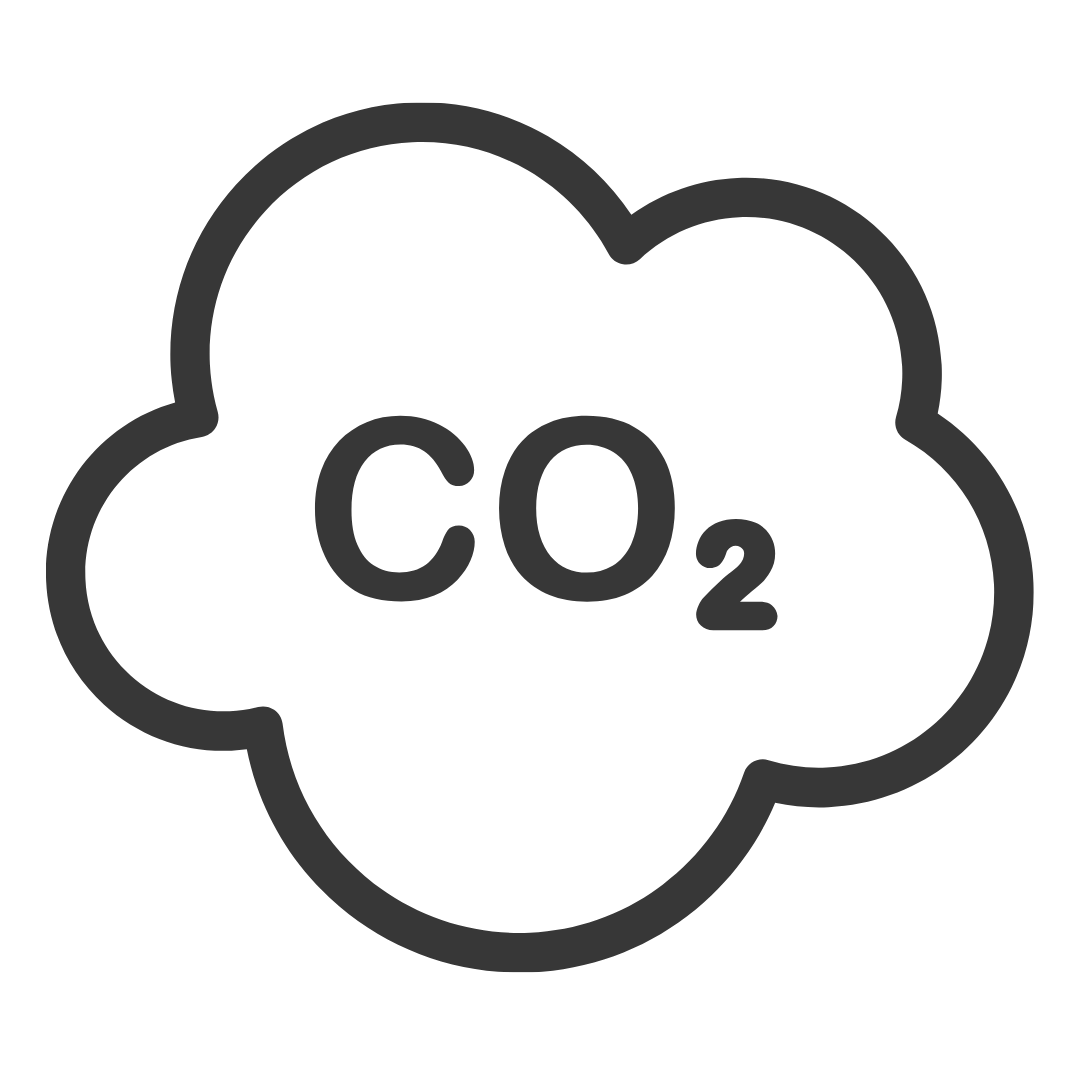 45,57% of energy saved*
=
9 electric bubs of 25W. during a day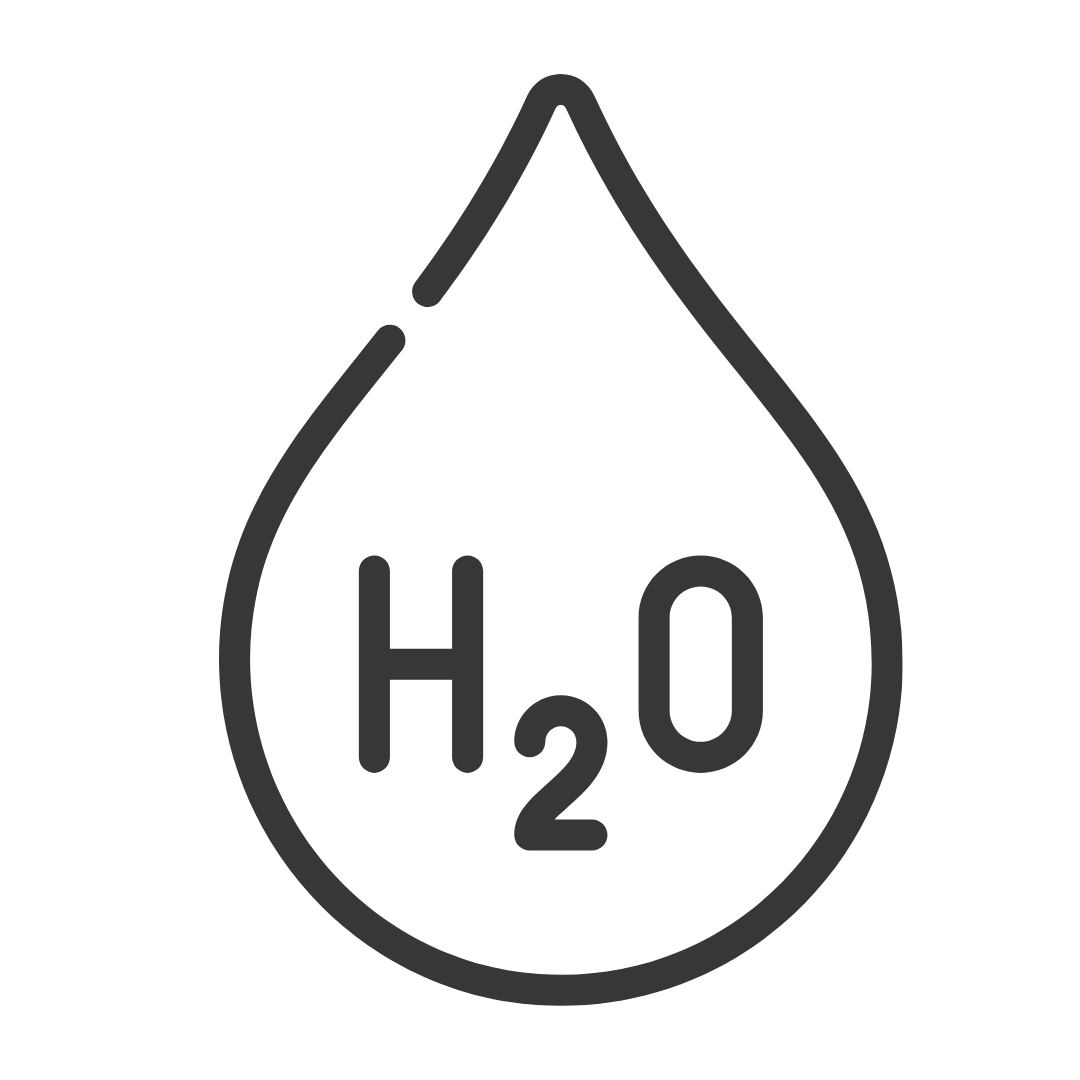 97,31% of water saved*
=
1486 glasses of water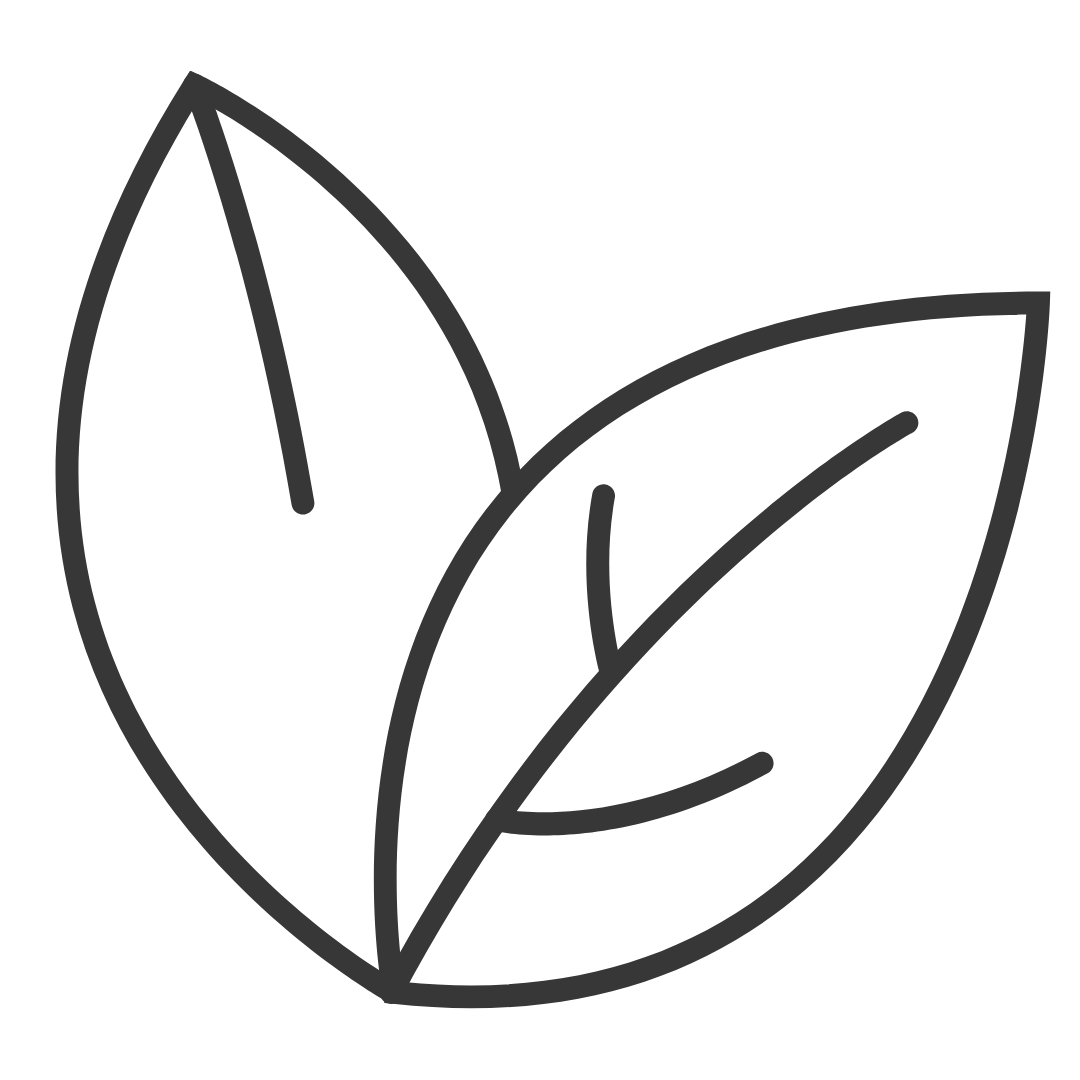 52,73% g PO4 eq*
=
80 tomatoes with fertilizers
* savings for each garment compared to the production of an homologous garment in a conventional process of production.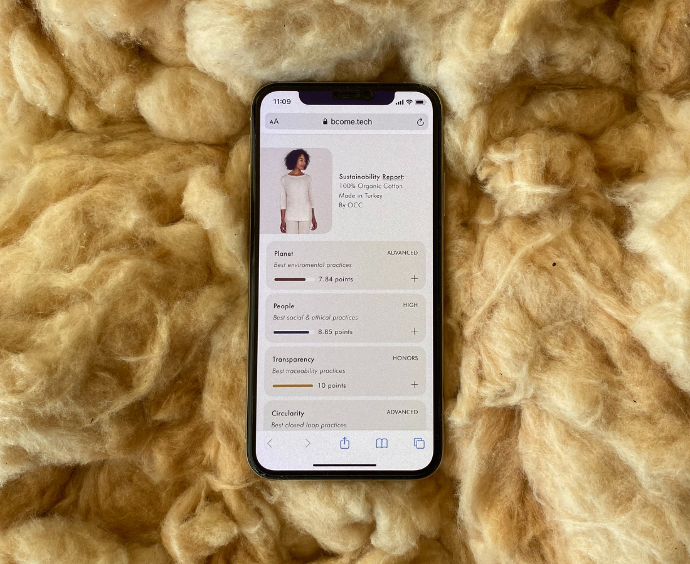 Sustainability Report
We present the 2020 Sustainability Report powered by the independant consultancy BCome Conscious. In it you will find the impacts and savings thet the OCCGuarantee® Project generates.
Is also included the score given to us in Planet, People Transparency and Circularity.
Do you want to know how it all started?
We tell you about our story in 6 narrated chapters